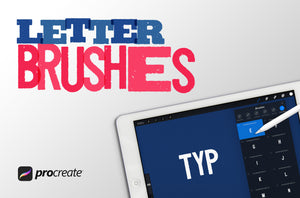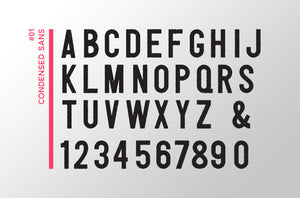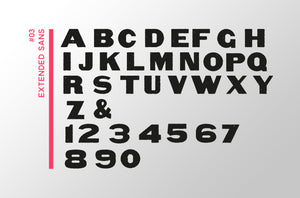 Letter Brushes for Procreate
I love traditional letterpress posters, with all the imperfect nuances that come with an old method of creating typographical pieces. I wanted to recreate this in Procreate so I've put together 4 typeface brush sets with 26 letters, 10 numbers and an ampersand for each. You can alter the size and mix and match the styles.  
The 4 font styles you get are:
Condensed Sans
Condensed Slab 
Extended Sans
Extended Slab
This also includes an instructional PDF showing how to add texture using the grain samples included in the Procreate app.
Installation: 
For help unzipping the files on the iPad and installing them in Procreate, please visit my support pages: https://ianbarnard.co/blogs/support
---