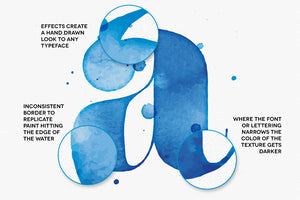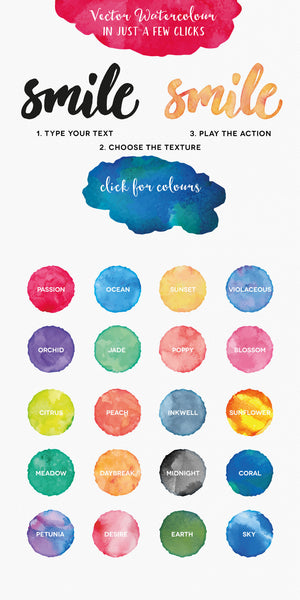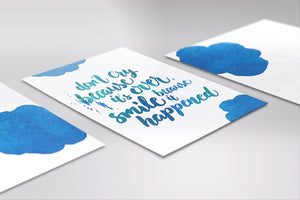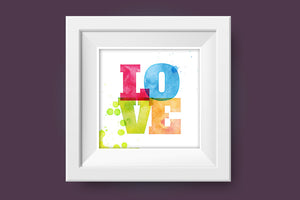 AquaType - Vector Watercolor Effects
Get 100% vector watercolour effects directly in Illustrator. Join over 1,000 users already using AquaType!
---
Using the technology behind my hugely successful product VectorPress, I've managed the impossible. To get realistic watercolour effects in Illustrator. All you have to do is choose 1 of the 20 watercolour textures, click play and you're done. It's literally that easy.
Watch this 15 second demo to see how easy! ~ https://vimeo.com/123196409
The effect also adds an inconsistent edges to the type, like you would get when working the paint to the edge of the water. At the same time it adds a hand written look to any font, which can be easily turned off if you're already working with hand drawn type.
If you buy and you're not totally happy with the effects, then I'll let you choose another item from my store for free.
---
But don't take my word for it, download this example file to see for yourself ~ http://d.pr/f/1cBFJ
---
What you get:
20 Seamless Watercolour Graphic Styles
1 Watercolour Vectorize Action
8 Inkmark textures (eps)
Quick Setup Guide PDF (CS3/CS4/CS5)
Quick Setup Guide PDF (CS6/CC)
Watercolour textures produced by fine art painter Denise Fisk - http://www.denisefisk.com
---
Requirements: Adobe Illustrator CS 3/4/5/6 and CC 2014/2015. Will not work in any other graphics software.
External download link provided in the PDF.
Please get in contact with me via the messaging system for any support with this product.
---
Cover Font: Pistilli Roman.
Brush type is my own hand lettering, but will be coming out soon as a typeface.
---