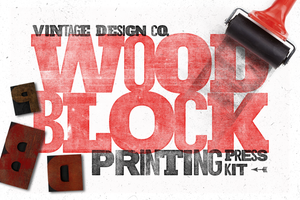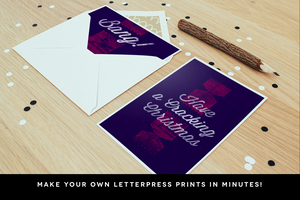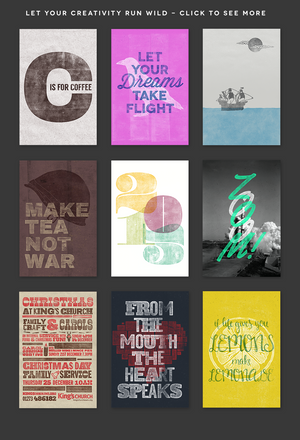 Photoshop Brushes
WoodBlock Printing Press Kit
Make your work look like it's been printed on a press from the early 1900s with individually chosen type blocks made out of wood. But it doesn't just stop at wood. You can also have halftones, canvas, dry ink and rough lines.
All this with my new easy to use WoodBlock smart PSD. Add one or two layers of work and a multitude of different textures and get realistic inconstant rough ink effects in just a few clicks.
Use the 47 wood brushes supplied to make it look like every letter or block has been individually chosen and added to the press.
Video walkthrough: http://vimeo.com/110530133
WoodBlock is not an action but a layered Photoshop document, set out like this: • Image • Image Background • Textures • Background
What you get: • WoodBlock PSD - 4500px x 3000px / 300dpi (Landscape) • WoodBlock PSD - 3000px x 4500px / 300dpi (Portrait) • WoodBlock PSD - 3000px x 3000px / 300dpi (Square) • 30 Vector Textures (Halftone, Lines, Canvas, Wood) • 10 PNG Textures (Dry Ink, Dust) • 35 Natural wood brushes. Photos taken by Photographer Justin Fennert http://justinfennert.com • 12 Crisp wood brushes. Made by Peter Bacallao • Instruction booklet (PDF)
Requirements: • Photoshop CS3 or above. Will NOT work in PS Elements or Coral Draw. • Basic knowledge of Photoshop.
Download: • Due to the large files sizes you will receive the PDF instruction booklet which has the download links on the first page.
Fonts used on the cover: • Alfa Slab One • Archivo Black • Langdon
---